Save Dark Skies from Extinction Sticker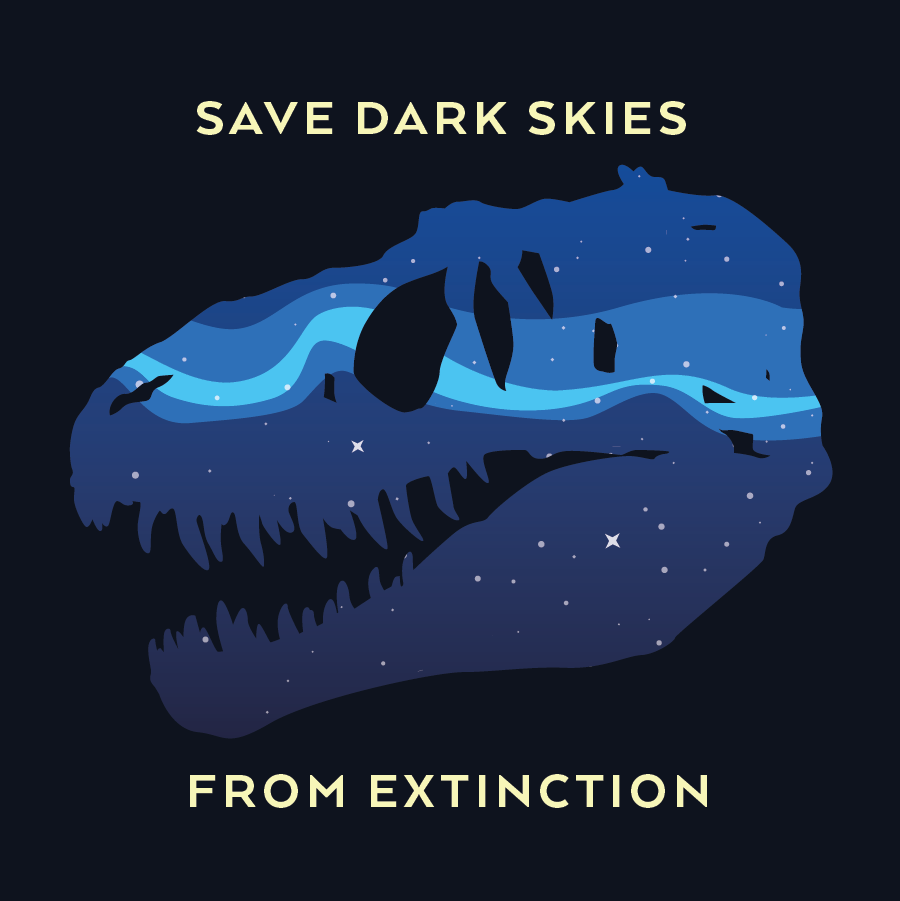 Previous Product

Next Product

About International Dark Skies Association
We're going back to the 1980's with the IDA — the International Dark-Sky Association (IDA). This organization has been a leader in protecting the inky night skies from light pollution … and has made significant strides forwards.
While the advent of artificial light has drastically altered what life (and work) looks like outdoors, it has had an impact. Outdoor lighting, used carelessly,  can disrupt wildlife patterns, further to advent of climate change, impact human health, and more, all while limited our view of the universe.
The IDA is committed to protecting the night from light pollution, focused on celebrating the night sky, safeguarding the dark skies we already have, encouraging cities to reduce light pollution by enacting responsible lighting, and slowing, halting, and reversing the hurrying rate of light pollution already present.